MDMD's Campaigns and Communication Manager, Keiron McCabe, breaks down the new Clinically-Assisted Hydration and Nutrition Guidance from the British Medical Association
Recently, writing in the Daily Mail, Dr Max Pemberton criticised the new British Medical Association's (BMA) "Clinically-assisted nutrition and hydration (CANH) Guidance", for allowing "one Facebook post [to] be enough to bring about your death". The news follows after Care not Killing, an organisation opposed to changing the law on assisted dying, similarly wrote to the BMA challenging the new guidelines.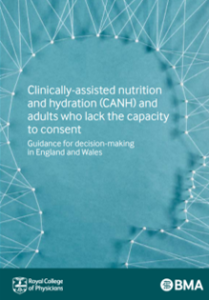 Clinically-assisted nutrition and hydration (CAHN), is a medical treatment for someone who has difficulty swallowing or is unable to gain sufficient water orally. It normally involves inserting a tube in the vein and using it to provide a liquid formula feed. It does not include spoon feeding or any other way of providing food and liquid by the mouth.
In his article, Dr Pemberton stated that he had "no ideological objection to treatment being withdrawn from seriously ill patients … [because] the job of a doctor is to alleviate suffering, not extend life unquestionably". Indeed he even went as far to say that "there are certain situations – suffering chronic pain that cannot be managed and with no hope of reprieve, or being completely paralysed, for example, – when [he] would not want to live and indeed would consider it cruel of others to proactively extend [his] life in any way".
However, reflecting on the new BMA guidance, Dr Pemberton called it "terrifying", that "relatives of patients who are so ill [that] they cannot make a decision for themselves and who have no prospect of recovery, [are being advised to] trawl through … Twitter, Facebook and Instagram posts or emails for references to death, to help reach decision on whether to withdraw treatment or switch off life support".
He argued that as a society, we are all prone to hyperbole and exaggeration online, and that this new guidance risked medics taking a comment on social media out of context and failing to appreciate our genuine wishes. Instead, he recommended that for those who genuinely wish for their life not to be artificially extended, to make an Advanced Decision or appoint someone with a Lasting Power of Attorney.
Dr Pemberton suggested this new guidance was especially troubling, because it follows a trend in which more "complex ethical decisions are now essentially in the hands of medics", and risks becoming "Euthanasia by Stealth". In particular Dr Pemberton highlighted 3 instances of this trend. First, a test case in which "a 74-year-old woman in a coma could have her feeding tubes removed" because a judge considered an email to her daughter in which she said 'I am still haunted by how he ended up… Get the pillow ready if I get that way! Love Mum.' not a throwaway remark. Secondly, a judgement from the Supreme Court in 2018 which ruled doctors are no longer required to seek the approval of a judge when removing CAHN. Thirdly, a "leaked" "draft guidance" from the BMA in 2018 which indicated that "doctors should be able to end the lives not only of patients who are in a minimally conscious vegetative state, but also patients with dementia or other degenerative diseases if they can't feed themselves".
My Death, My Decision advocates for the law on assisted dying to change, only for those who are mentally competent adults, with incurable health problems that result in their perceived quality of life falling permanently below the level they are able to accept, providing this is their own persistent request. Consequently, the new guidance from the BMA does not impact upon MDMD's objective. However, we agree with Dr Pemberton and would encourage anyone, would rationally prefer not to continue life extending medical interventions, if they lost capacity, to make an Advance Decision or Lasting Power of Attorney appointment.
This being said, we note Dr Pemberton's discussion with interest and believe it merits a fuller investigation.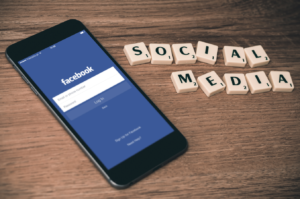 Can a tweet really end my life? Probably not.
The law on decisions about withdrawing CAHN for those without mental capacity is clear. In the absence of any advanced planning, the 2005 Mental Capacity Act and recent 2018 Supreme Court judgement state, any act/ decision for a patient who lacks mental capacity must be made in accordance with their "best interests".
Hence the key question for any medical professional is whether it is in a patient's "best interest" to remove CAHN. Moreover, it is a long established legal principle, that someone's best interests may not in all cases be the extension of life. Indeed, MDMD notes with interest that Dr Pemberton himself identified situations in which he would prefer for his life not to be extended.
Admittedly, the notion of "best interests" is a somewhat elusive concept. Hence, to help doctors, the Mental Capacity Act sets out a number of factors which are designed to guide this assessment.
For example:
Someone must consider whether it is likely the person has some capacity in relation to the matter
If the person is likely to have some capacity, they must be encouraged to participate as fully as possible in any decision affecting them
When the determination reflects life-sustaining treatment, someone must not be motivated by a desire to bring about a death
Someone must ascertain as far as reasonably possible, the person's past and present wishes and feelings (in particular any written statement made at the time when they had capacity); the belief and values that would be likely to influence the decision; and other factors would the person would be likely to consider if able.
According to the BMA's new guidance, "decision-makers must start from the strong presumption that it is in a patient's best interests to receive life-sustaining treatment, but that presumption can be rebutted if there is clear evidence that a patient would not want CAHN provided in the circumstances that have arisen".
Two significant developments are that the BMA clearly say doctors must consider the notion of best interests from the patient's point of view, and that doctors are ultimately responsible for this assessment. This is significant, because it clearly states that doctors cannot be motivated by their own preferences, but instead solely by the interests of their particular patient. Additionally, it recognises that the notion of "best interest" is subjective and therefore what may be the "best" for one person, may not necessarily be as good for someone else. It is also significant because it clearly states "decisions [about best interests] must be made by the clinical team on the patient's behalf". Thus, whilst a family member or friend might be able to advise a practitioner on what their patient's preference might have been, they are not allowed to make the decision for the patient themselves.
So where does "social media" fall into the mix? As the Mental Capacity Act and new BMA guidance says, even if family members cannot make a decision about best interests, they can help a doctor "ascertain any views, wishes, values or beliefs of the patient".  For example, they could say that their loved one had previously indicated that they did not want life extending treatment.
However, whilst family members are predominately motivated out of entirely compassionate reasons, the BMA recognises that a minority might have ulterior motives. Hence they encourage as best practice, "seeking views from a number of different people and seeking examples or evidence to back up statements". In effect a comment on social media may be such an example or evidence.
However, it is important to stress that whilst social media could be an example, it has always been the case that doctors should look to written statements to ascertain their patients views. Further, social media itself is only listed as one example of relevant information written down in the BMA's guidance. It also suggests something in a diary, a letter or email could be an "example" of something written down, which indicates a preference.
It is also important to stress that in addition to information written down, doctors are advised in the new guidance that they should seek to learn
The nature and length of the relationship with the individual
A description of what the patient was like before becoming ill – work, hobbies, likes, dislikes, what is important to them etc
Any examples of things the patient said or did that might indicate the view that they are likely to have of their current situation
Any religious, spiritual or ethical beliefs the person held and how these might impact on the decision
Aspects of the patients personality that might be relevant to the decision
Whether they believe the patient would want CAHN provided/ continued and their rationale for that assessment
Hence, Dr Pemberton's claim that we are all one tweet away from an end of life decision, is grossly exaggerated. Doctors are compassionate and caring professionals, who with very few exceptions only ever want the best for their patient, and would obviously exercise common sense when assessing the importance of a comment on social media.
Moreover, even if the stark situation Dr Pemberton's described did exist, he overlooks the litany of safeguards the BMA recommends for doctors to follow. For example:
A Doctor should seek a second clinical opinion where it is proposed to stop or CANH
"Where there is uncertainty or disagreement about whether CAHN is in the patient's best interests … legal advice should be sought and an application to the Court of Protection should be made".
More Detailed Analysis
The test case, Dr Pemberton referenced was Salford Royal NHS Foundation Trust and Mrs P. Although, it was reported in the Daily Mail, Mrs P had her CANH withdrawn because of an email, this is somewhat misleading. At paragraph 39 of the judgement, Mr Justice Hayden listed a number of factors which indicated it was in Mrs P's best interests to have CANH removed:
The daughter of Mrs P had informed the medical staff early on that her mother would not have wanted the indignity of her present situation
The daughter had been so confident that her mother had expressed this view that she was able to go through years of emails before finding the particular claim in question
Mrs P's neighbour informed the court that they had both discussed how they would not like to "linger with [an] illness"
The Official Solicitor acknowledged that there was clear and compelling evidence of Mrs P's wishes.
Whilst it is true that the email had featured prominently in the case, Mr Justice Hayden cautioned that it could simply "be regarded as recording one of those casual throw away remarks that we all make from time to time [making it] ultimately meaningless". It was only because of the "context" of the email, that he considered it significant.
Turning to the 2018 Supreme Court case of NHS Trust and Others v Y, the Supreme Court clarified that there had never been a law, only an understanding of good practice, that doctors should apply to a court before CAHN can be removed. Hence in cases where families and practitioners in agreement, it may not be necessary to seek judicial permission, if the delay would cause considerable distress to families. However, the court stressed that if it transpires that there is a difference of medical opinion, or lack of agreement from a person with a patient's welfare, regarding the "best interests" of the patient, a court application "can and should be made". Hence, the case cannot have  remove a safeguard, since it did not exist in the first place, but merely clarify when additional support should be sought. (Advice similarly reflected in the BMA's new guidance).
Finally, the leaked draft claim originates from a story featured in the Daily Mail who said that the draft document said:
"Those patients who have a recognised degenerative condition – such as advanced dementia, Parkinson's or Huntington's disease – that is likely to result in the patient being unable to take sufficient nutrition orally … Due to the degenerative nature of their condition, these patients are on an expected downward trajectory and will inevitably die, usually as a result of their underlying condition, although perhaps not imminently and could, potentially, go on living for many years."
A statement which still appears in the final edition of the BMA's final guidance.
Reflecting on the BMA's judgement, MDMD's associate coordinator Dr Colin Brewer said: "It is quite understandable that many people are concerned about progressive neurological conditions such as dementia. Dementia is now the leading cause of death in the UK. However, it would be wrong to think that those suffering from Dementia, automatically lack capacity. Those at the early stage of their condition such as MDMD's Alex Pandolfo, still have capacity and therefore would not be affected by this guidance."
Interestingly, the BMA's guidance stressed that when someone is given CANH it is not normally as a result of their degenerative condition advancing. Instead, it is normally the case that someone is given CANH because of a concurrent, but entirely unrelated, additional condition, which means someone cannot take enough nutrition orally. Reflecting this, the BMA's guidance say that where someone with a degenerative condition does receive CANH for a different, but concurrent, illness it is advisable for "extensive best interest assessments [to take place, including] best interest meetings".
My Death, My Decision firmly believes that those suffering from dementia deserve the same level of respect and compassion as anyone else. Thus even if it were the case, which it is not, that "dementia" was the underlying reason why CANH existed in the first place, we believe that if it is in someone's best interests not to continue treatment, they should not be discriminated against. However, in saying this we are encouraged by the BMA's recognition of the importance of safeguards for neurological degenerative conditions including advising doctors to seek "a second opinion from a senior independent clinician".
Therefore will they "pull the plug on your life support … because of a message you left on facebook"? Probably not. But the overriding advice really should be for people to write an advance decision. This clarifies for all concerned what your wishes are. It can also provide a legally binding refusal of CANH under conditions which the person specifies. MDMD would like to see encouragement to write Advance Decisions as part of routine NHS healthcare checks and end of life care and planning discussions.