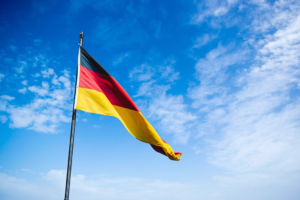 Germany's constitutional court has ruled that a law forbidding professional assistance to die is unconstitutional, in a move that is being seen as a major victory for assisted dying campaigners.
The decision centred on a controversial 2015 law, which legalised the right for individuals to purchase life-ending substances for 'altruistic motives', but forbade doctors or other professionals from prescribing substances for 'enterprise purposes'. The court found that to deny adults the right to professional assistance unlawfully denied them a 'right to a self-determined death'. 
The judgment has been hailed as a major victory for right-to-die campaigners for clarifying the law for those who are terminally ill, since the court had already ruled in 2017 doctors could not always deny adults who were 'seriously and incurably ill' access to similar drugs.
Previously, the law had meant that any doctor who assisted a patient to end their life could face up to 5 years imprisonment, resulting in more than 120 people individually applying for life-ending substances to Germany's Institute for Drugs and Medical Devices without any professional guidance. 
My Death, My Decision which campaigns for assisted dying for people who are terminally ill and incurably suffering, has welcomed the decision. My Death, My Decision is supporting Paul Lamb in his bid to change the law on assisted dying in the UK.
It will now be up to Germany's government to propose legislation to bring the law into line with the court's ruling.
Trevor Moore, Chair of My Death, My Decision said:
'Here in the UK we watch in frustration as more and more jurisdictions around the world settle upon laws that allow the incurably suffering or terminally ill to choose a dignified death at a time and place of their own choosing, surrounded by those they love and who love them. 
As a recent Westminster Hall debate on the subject of assisted dying showed, MPs know full well that they are out of kilter with public opinion – around 90% of the public now support a change in the law. Since Parliament last voted on the subject in 2015 there have been major developments in other jurisdictions that show the way: Canada, for example, introduced legislation in 2016 without any particular controversy, so that an assisted death is seen as one choice on a spectrum end of life options – with robust safeguards.
We at My Death, My Decision urge the Justice Secretary, Robert Buckland, to establish an independent inquiry (call for evidence), so that stories such as the oppression of the vulnerable, and of doctors being forced to take part in assisted deaths, can be shown as the scaremongering they are. Only in that way can those with hidden agendas be exposed and the British public acquire a right now available to around 150 million people worldwide.'