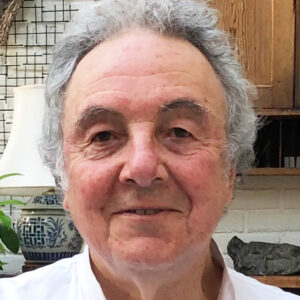 My Death, My Decision's Clinical Advisory Group is pleased to welcome new co-chair, Graham Winyard CBE, who will lead the group alongside its founder, Colin Brewer.
Graham Winyard CBE:
Graham Winyard retired in 2007 from a career in medical management and public health that included 6 years as Medical Director of the NHS. His interest in assisted dying followed the death of his first wife, Sandy, from cancer aged 51. He became a founding member of Healthcare Professionals for Assisted Dying and was a member of the Board of Dignity in Dying for three years. In retirement he served for 10 years as lay treasurer of Chithurst Buddhist Monastery, and completed a Masters in Religions at SOAS. He has lived in Winchester, where his three children went to school, since 1990, and is happily re-married to Jill, enjoying being an active Granddad and stepfather. In recent years he became a Home-Start volunteer and local trustee, and mentors disadvantaged pupils at a local sixth form college, who aspire to read medicine at Oxbridge.
Commenting on the importance of the Clinical Advisory Group, Graham says:
"I see the role of the Clinical Advisory Group as ensuring that MDMD's campaigns are medically credible and sensitive to the range of reasons for medical reluctance around assisted dying.  A key aim should be to highlight the crucial differences between MDMD's approach to assisted dying and that proposed in recent unsuccessful assisted dying Bills, and the consequences to patients of such over-restrictive approaches."
About the Medical Group
The Clinical Advisory Group was founded as a subgroup within My Death, My Decision to advise on clinical matters and to represent medics who support assisted dying reform. Membership is free and open to any professional with relevant clinical or academic experience, whether you are practising, studying or retired.
If you would like to join the Clinical Advisory Group, please complete this form on our website. If you would like to discuss the aims of the Clinical Advisory Group please then contact Colin Brewer at colin.brewer@mydeath-mydecision.org.uk.