CLINICAL ADVISORY GROUP
Our campaign is supported by the work of My Death, My Decision's expert Clinical Advisory Group. The group exists to help advise on clinical matters and represent medics who support assisted dying reform. Membership is free and open to any professional with relevant clinical or academic experience, whether you are practising, studying, or retired. 
For any questions or more information please contact colin.brewer@mydeath-mydecision.org.uk
CHAIRS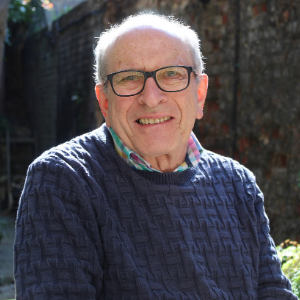 Colin Brewer
Colin formerly directed the Westminster Hospital's alcoholism unit and the Stapleford Centre. In 2015 he co-published the book ,"I'll See Myself Out, Thank You", in which he described conducting mental capacity assessments for six British citizens hoping to end their life in Switzerland. He has also written a book, "Let Me Not Get Alzheimer's Sweet Heaven", which explores the dilemma of dementia and assisted dying. He has previously served as a committee member for the Voluntary Euthanasia Society (now Dignity in Dying).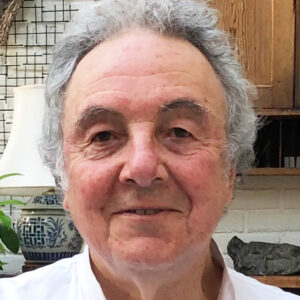 Graham Winyard
Graham retired in 2007 from a career in medical management and public health that included 6 years as Medical Director of the NHS. His interest in assisted dying followed the death of his first wife, Sandy, from cancer aged 51. He became a founding member of Healthcare Professionals for Assisted Dying and was a member of the Board of Dignity in Dying for three years.
For any questions or more information please contact colin.brewer@mydeath-mydecision.org.uk or graham.winyard@mydeath-mydecision.org.uk.
THEIR PRIORITIES
CHAMPIONING PATIENT END-OF-LIFE CHOICES
My Death, My Decision's Clinical Advisory Group campaigns for the recognition of assisted dying as a basic healthcare right.
The view of the Clinical Advisory Group is that many progressive and neurological conditions can have effects upon their patients which are as bad as terminal illnesses, if not worse. They believe that those facing intolerable and incurable suffering should be given a choice over how and when they die. 
They believe people with terminal or intolerable conditions should have access to a range of end of life choices including palliative care, terminal sedation and assisted dying. In jurisdictions where this approach has been adopted, evidence suggests that end of life care works best when both palliative care and legal assisted dying work together. 
They also believe that it is important for medics and nurses in particular to recognise their role within the assisted dying debate and contribute their expertise.
TACKLING RESTRICTIONS ON THE DOCTOR-PATIENT RELATIONSHIP
The Clinical Advisory Group believes it is vital that doctors and patients can have an open, frank, and honest conversation about end of life issues. Doctors should feel equipped to talk without fear or embarrassment about dying and encourage their patients to make their wishes known through Advance Decisions or a Lasting Power of Attorney. 
If patients want to ask about ending their lives by going to Switzerland, it is important that doctors should not be prevented from engaging in such conversations, even if only to explain a patient's condition and alternative options. Pending a change in the law, if ending their life abroad is a patient's longstanding, voluntary, and informed wish, legal and professional guidance should enable medics to provide medical reports and maintain patient confidentiality.