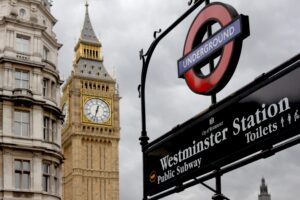 Assisted dying will be debated in Westminster Hall on the 4th July at 4.30pm. Since Parliament last considered assisted dying in 2015, around 250 million more people around the world have the right to choose an assisted death – a total of over 360 million worldwide. However, today's debate will not lead to any binding votes or legislation.
The debate was organised following a petition to 'legalise assisted dying for terminally ill, mentally competent adults' which gained over 150,000 signatures. The petition said 'The Government should bring forward legislation to allow assisted dying for adults who are terminally ill and have mental capacity.'
Assisted dying legislation should not be restricted to just the terminally ill. People who are unbearably, incurably suffering, such as Paul Lamb, should also have the right to a dignified, compassionate death on their own terms.  
Baroness Meacher's Assisted Dying Bill fell after the committee stage in the House of Lords and there is not expected to be any assisted dying bill in this parliamentary session. A recent ONS study revealed that serious health conditions more than double the suicide rate, further showing the need for a compassionate, safeguarded assisted dying law.
Trevor Moore, Chair of My Death My Decision, said:
This Westminster Hall debate is a welcome opportunity for MPs to hear why we need a compassionate assisted dying law for England & Wales – following in the footsteps of Scotland and Jersey, where laws are expected soon. But debate is not enough. 

On the one hand the government says that assisted dying is an issue of conscience and so not government business, while on the other it refuses to set up a parliamentary inquiry or any other initiative to allow politicians to make an informed decision. That is tantamount to opposition, which is out of kilter with the around 90% of the public who support having a law. The time for change is now.