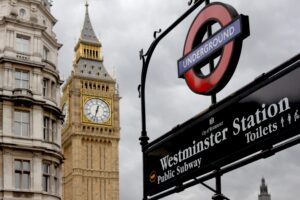 MPs are increasingly backing an inquiry into assisted dying. In a debate in Westminster Hall, 31 MPs spoke during the debate in a packed room, with an inspiring 20 in favour of assisted dying. Seven different MPs from all parties called for an inquiry into assisted dying. 
My Death, My Decision has long pushed for an inquiry. Last year we organised the largest parliamentary joint-statement ever in support of an assisted dying inquiry. 50+ MPs and peers – from across the political spectrum, including some previously opposed to assisted dying reform – signed our statement calling for an inquiry into the law. We have organised open letters, bringing together the claimants and families of most of the past assisted dying cases, and 34 doctors, politicians, religious leaders, academics, and campaigners in support of an inquiry.
Alicia Kearns, Conservative MP for Rutland and Melton brought up the case of our friend and her constituent Phil Newby, who has advanced motor neurone disease.  Phil went to the High Court and asked it to make a judgment about assisted dying. Kearns called for a meaningful debate and vote on to allow the people of Britain to have their say on assisted dying.
Paul Bloomfield, Labour MP for Sheffield Central , spoke beautifully about his personal experience of the existing law and recognised "the pain it causes, and the way it forces so many into desperate and premature deaths." 
Laura Trott, Conservative MP for Sevenoaks highlighted the case of our member Dawn-Voice Cooper, who had an assisted death in Switzerland last year. Trott said:
[Dawn] came to see me in a surgery before she died, and it was one of those surgeries, which all Members in this room will have had, that will stay with me forever. Dawn suffered from a long-term, degenerative and incurable medical condition. By her mid-30s it was affecting all her joints, including her neck and spine. 
Let us be clear: Dawn had that choice [of an assisted death in Switzerland] because she had money. Other people do not. I am immensely proud that the UK is a fair and compassionate society, but we must now uphold those values. As overseas evidence continues to grow, our own reasons not to legislate in some form are becoming less and less convincing. To use Dawn's own words,"There is no escaping death. And as things are in the UK at the moment; there is no escaping pain, lack of dignity and total deterioration in life."
Trevor Moore, Chair of My Death My Decision, said: 
Finally, the mood at Westminster in favour of an inquiry into assisted dying is changing. For too long MPs have ducked the issue, despite overwhelming support among the public. An inquiry will enable them to make an informed decision, hearing and testing evidence from around the world where assisted dying is already permitted. 
We know that the alarmist statements of opponents do not stand up scrutiny, because other countries have shown that. The time for politicians to do the right thing is approaching fast. We welcome that.