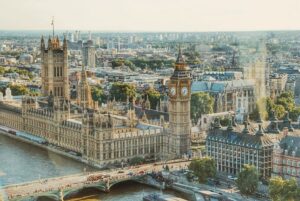 Helen Whately MP, Minister of State of the Department for Health and Social Care told the Health and Social Care's inquiry on assisted dying that the Government will not stand in the way of assisted dying legislation.
Whately told MPs on the committee that the Government believes this is an issue of conscience and that it is a matter for parliament to decide what assisted dying model the UK would adopt, if it chose to. She told the committee that the government had not had any discussions on whether to give Parliament enough time for a meaningful vote. She also admitted that she had not been involved in, and was not aware of, any discussions for policies if Scotland, Jersey or the Isle of Man introduce assisted dying legislation, as they are expected to do so.
The session also heard from experts on palliative care. Jonathan Ellis, Director of Policy at Hospice UK, said the consequences of a lack of legislation should be understood as well as the potential consequences of legislation.
In a previous evidence session, the committee heard evidence that assisted dying actually leads to improvements in palliative care. Professor James Downar, Head of the Division of Palliative Care at the University of Ottawa, explained that since the introduction of an assisted dying law in 2016, Canada had seen 'the strongest growth of palliative care in its history.' Professor Jan Bernheim and Professor Rutger Jan van der Gaag said that legislative change in Belgium and the Netherlands had been intrinsically linked with palliative care and they now boast some of the best palliative care provisions in Europe.
The overwhelming majority of people who access assisted dying abroad are over 70, have terminal cancer and were already receiving good quality palliative care at the time of their death.
In written evidence submitted to the committee, Palliative Care Australia – one of the main palliative care organisations in Australia, which initially opposed assisted dying legislation – after extensive research came to the conclusion resoundingly that assisted dying legislation leads to improved palliative care.
My Death, My Decision would welcome an assisted dying law in the UK that grants mentally capable adults the option of an assisted death if they are enduring unbearable suffering from an incurable physical condition.
Claire Macdonald, Director of My Death, My Decision, said:
"The evidence is clear, where assisted dying is legalised, jurisdictions see better funding for palliative care, a better understanding of death and better choices for people at the end of their lives.
We are glad to find out that the Government won't block assisted dying legislation, but the way politics works means that we haven't had a meaningful vote on assisted dying in nearly a decade. The people of the UK desperately want to see this issue addressed."
---
Read more about our work with the Assisted Dying Inquiry: https://www.mydeath-mydecision.org.uk/2023/05/15/assisted-dying-inquiry-health-and-social-care-committee-takes-next-steps/
Watch the evidence session here: https://committees.parliament.uk/event/18436/formal-meeting-oral-evidence-session/