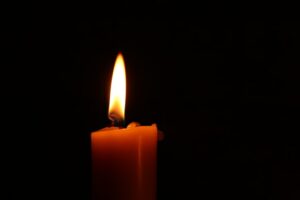 A new book released by the campaign group Dignity in Dying, 'Last Rights – The Case for Assisted Dying', has explored arguments on assisted dying in the wake of Covid-19. The publication has been welcomed by the campaign group My Death, My Decision, and an in-depth review has been written by lead campaign commentator Phil Cheatle. 
Stating that the pandemic has exposed 'everything that is wrong with our relationship with dying', the book argues that the current law, which prevents assisted dying in England and Wales, is responsible for causing unnecessary suffering at the end of life, and recommends a change in the law which would enable those who are terminally ill – meaning they had six or fewer months left to live – to request an assisted death. 
However, whilst the book has been welcomed by campaigners for its 'excellent' discussion of assisted dying and vulnerable people, it has also prompted criticism for solely focusing on a change in the law for those who are terminally ill – which would exclude those facing incurable suffering such as MDMD patron, Paul Lamb.  
Commenting on the new book, Rabbi Danny Rich has said: 
'The UK's ban on assisted dying is clearly not working, and I add my voice to a growing number calling for an inquiry into the full impact of the absence of permissive legislation. I have long been an advocate of the right of incurably ill individuals, subject to appropriate safeguards, to decide the manner and timing of their own deaths, and Last Rights calls for a modest change in the law, apparently supported by the vast majority of people in this country, both those of religious faith and those not'. 
My Death, My Decision's Lead Campaign Commentator Phil Cheatle also said: 
'The book does an excellent job of explaining the ways in which the current law fails dying people. However, it does not adequately consider alternative ways of solving the problem. The approach taken in the Oregon law is only one example. There is much to be learnt from best practice in Canada and Switzerland, which overcomes some of the problems with the Oregon model. A recent parliamentary committee report in Queensland Australia does precisely that. The UK should learn from it'.