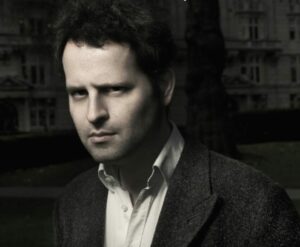 My Death, My Decision is delighted to announce the appointment of its newest patron, Adam Kay. Adam is an award-winning British comedian, writer, and former doctor. 
Adam is probably best known for his debut book, 'This is Going to Hurt': a Sunday Times bestseller, which has sold more than one million copies in the UK and is a collection of diary entries based on Adam's experiences as a junior doctor. His follow up book, 'Twas the Nightshift Before Christmas' was another acclaimed hit reaching number 1 on the Sunday Times Hardback Non-Fiction chart. 
Outside of his career as an author, Adam is also a successful comedian and performer having sold-out at the Edinburgh Fringe for six years in a row and with television credits including Mitchell & Webb, Very British Problems, and Mrs Brown's Boys. Described as one of the most influential people in the UK, Adam is a passionate supporter of the campaign to legalise assisted dying and a frequent contributor to the Sunday Times, Radio 4, and Newsnight. 
My Death, My Decision's Chair Trevor Moore said: 
'We are absolutely delighted to welcome Adam as the newest patron of My Death, My Decision. Known across the country for his visceral honesty, unflinching humour, and heartfelt advocacy – and with his medical background having exposed him to the front line of end of life experience – Adam will be a great ambassador for patient autonomy and the assisted dying campaign'.  
Notes:
For any more information or comment please contact My Death, My Decision's Campaigns and Communications Manager at campaigns@mydeath-mydecision.org.uk.
My Death, My Decision is a grassroots non-profit organisation that campaigns for a balanced and compassionate approach to assisted dying in England and Wales. Founded in 2009, we represent the interests of those who face constant and incurable suffering and advocate on their behalf to secure a lasting change in the law. As a growing movement, we are at the forefront of social change: nearly 90% of the public now favours a change in the law to allow adults of sound mind, who are either terminally ill or facing incurable suffering, the option of a peaceful, painless, and dignified death.
Read more about My Death, My Decision's campaign for an inclusive change in the law: https://www.mydeath-mydecision.org.uk/