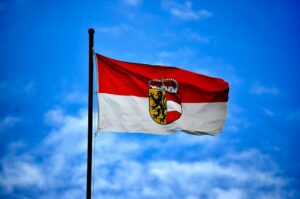 Austria's constitutional court has ruled a ban on helping 'seriously ill' people ending their own lives is unconstitutional, in a landmark ruling which has been welcomed by My Death, My Decision. 
The case relates to a claim brought by a series of claimants, including a 56-year-old man who suffers from multiple sclerosis. Under Austria's criminal code anyone who helped someone end their life could have faced up to five years imprisonment. 
But on Friday, Austria's top court ruled that the existing law is unconstitutional and that 'it violates the right to self-determination, because this fact forbids any kind of assistance under any circumstances'; echoing the decision to similar effect made in Germany earlier this year. Notably, the court drew a comparison with the right to refuse life-sustaining medication or other interventions under an advance decision and said that, from a fundamental human rights point of view, there was no difference between that and wanting to end your life by suicide. The key criterion is that the decision is made of the person's own free will, without coercion.
The ruling means that assisting someone to end their life will not always be a criminal offence in Austria, and it is expected that its Parliament will now debate the matter. The repeal of the relevant law in Austria will come into force on 31st December 2021.
My Death, My Decision's Chair Trevor Moore said:
'In 2020 we have seen many countries around the world settle upon laws allowing for assisted dying, including Germany, Austria and New Zealand; and in others, legislation is under serious consideration, such as in Ireland. Yet in the UK, where around 90% of the public now support a change in the law, our politicians are dragging their heels.
So at My Death, My Decision we continue to urge the Justice Secretary, Robert Buckland, to establish an independent inquiry (call for evidence), so that stories such as the oppression of the vulnerable, and of doctors being forced to take part in assisted deaths, can be shown as the scaremongering they are. Only in that way can those with hidden agendas be exposed and the British public acquire a right now available to well over 150 million people worldwide.'
Notes:
For any more information or comment please contact My Death, My Decision's Campaigns and Communications Manager at campaigns@mydeath-mydecision.org.uk.
The repeal of the relevant law in Austria will come into force on 31st December 2021.
My Death, My Decision is a grassroots non-profit organisation that campaigns for a balanced and compassionate approach to assisted dying in England and Wales. As a growing movement, we are at the forefront of social change: nearly 90% of the public now favours a change in the law to allow adults of sound mind, who are either terminally ill or facing incurable suffering, the option of a peaceful, painless, and dignified death.
Read more about My Death, My Decision's campaign for an inclusive change in the law: https://www.mydeath-mydecision.org.uk/