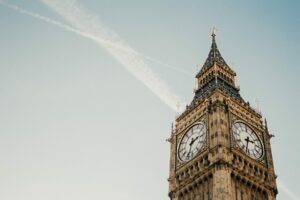 My Death, My Decision has responded to the Joint Committee on Human Rights' review of Covid-19, by calling for an immediate review of the UK's laws on assisted dying. 
In a submission to a consultation asking for opinions on the human rights impact of the Government's extended lockdown, MDMD highlighted concerns that people suffering from terminal or incurable illnesses may have postponed their decision to travel to Switzerland if they thought it was prohibited under lockdown measures – and now risked having lost their opportunity for a dignified death in the future. The submission also discussed the incident where MDMD was aware of someone bringing forward their plans to end their life, because they feared restrictions might prevent them from doing so at a later stage. 
My Death, My Decision's Chair Trevor Moore said: 
'In many ways the onset of Covid-19 has given us all a glimpse into the lives of someone suffering from a terminal or incurable illness. But whilst our sense of losing control over our lives or fearing the prospect of a drawn-out period of suffering may only have been temporary, theirs sadly is not. Amidst the uncertainty of lockdown earlier this year, we understand that some people who had been 'greenlit' for an assisted death in Switzerland chose to postpone their journeys, and did so at the risk of losing their opportunity of going in the future. And sadly, we have now all learnt that they may have made this sacrifice and lost that final bit of control over their lives, without having had to.'
'If nothing else, Covid-19 has demonstrated the frailty of end-of-life choices available in our country, and as we look to the future it has given a fresh impetus for a review into what needs to change. We encourage the UK Government and Parliament to grasp the issues exposed by our recent lockdowns and follow in the footsteps of our progressive neighbours, such as Canada, by instigating a thorough and widespread examination of our laws on assisted dying and end-of-life care.' 
Notes:
For any more information or comment please contact My Death, My Decision's Campaigns and Communications Manager at campaigns@mydeath-mydecision.org.uk.
Read our full consultation response. 
Read more about My Death, My Decision's campaign for an inclusive change in the law: https://www.mydeath-mydecision.org.uk/
My Death, My Decision is a grassroots non-profit organisation that campaigns for a balanced and compassionate approach to assisted dying in England and Wales. As a growing movement, we are at the forefront of social change: nearly 90% of the public now favours a change in the law to allow adults of sound mind, who are either terminally ill or facing incurable suffering, the option of a peaceful, painless, and dignified death.