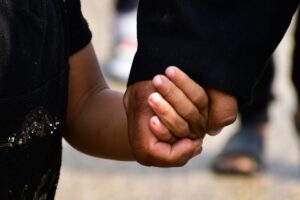 A new Bill to legalise assisted dying has been lodged in the Scottish Parliament. Its backers include My Death, My Decision's partners in the Assisted Dying Coalition – Humanist Society Scotland and Friends At the End – and a cross-party group of 12 MSPs. My Death, My Decision has welcomed the proposals, which it hopes will spur action in Westminster. 
The move represents the first time assisted dying has been considered in Holyrood since 2015. However, recent polling shows that 86% of Scots want the issue debated in Holyrood, and 87% support a change in the law. 
Speaking ahead of its introduction, Liam McArthur MSP, who is bringing forward the Bill, said: 
'I have long believed that dying Scots should be able to access safe and compassionate assisted dying if they choose, rather than endure a prolonged and painful death. 
'The current blanket ban on such assistance is unjust and causes needless suffering for so many dying people and their families across Scotland. If you have reached the limits of palliative care and face a bad death, none of the current options available to you in Scotland represents an acceptable alternative to a peaceful, dignified death at home.' 
According to the latest research, it has been estimated that even with the best palliative care, at least 11 Scots per week still die a bad death. 
Welcoming the announcement My Death, My Decision's Chair Trevor Moore said: 
'Although we are fortunate to have some of the best palliative care in the world, palliative relief isn't always capable of easing everyone's suffering. For many people dying is still a slow, painful, and undignified process. This Bill is, therefore, crucial because it recognises this reality and seeks to give choice and control to those at the end of their life. 
'We congratulate our partners in the Assisted Dying Coalition for bringing about this important step towards a change in the law. It is not right that those facing terminal or incurable conditions, such as our late patron Paul Lamb, should be forced to suffer when nearly nine in ten people favour a change in the law. We hope that Scottish lawmakers recognise the strength of public support behind these proposals and that decision-makers in Westminster are spurred into action by them. In the coming months, these proposals will be subjected to robust and thorough scrutiny via a public consultation. We urge decision-makers in Westminster to similarly examine the evidence underpinning our nation's ban on assisted dying by launching an urgent inquiry into the law.'
Notes:
For any more information or comment please contact My Death, My Decision's Campaigns and Communications Manager at campaigns@mydeath-mydecision.org.uk.
About My Death, My Decision
Read more about My Death, My Decision's campaign for an inclusive change in the law: https://www.mydeath-mydecision.org.uk/
My Death, My Decision is a grassroots non-profit organisation that campaigns for a balanced and compassionate approach to assisted dying in England and Wales. As a growing movement, we are at the forefront of social change: nearly 90% of the public now favours a change in the law to allow adults of sound mind, who are either terminally ill or facing incurable suffering, the option of a peaceful, painless, and dignified death.