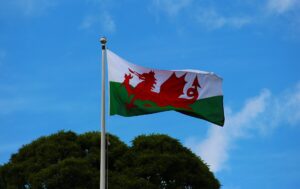 My Death, My Decision has argued that Wales should have the power to legislate on assisted dying, in their response to the Welsh Government's Independent Commission on the Constitutional Future of Wales. Commissioned by the Welsh government, the consultation sought views on how Wales should be governed in the future.
My Death, My Decision believes that Wales should be run in a way which enables the Welsh people to live with dignity and in full autonomous control over their own lives. Currently, an archaic law dictated by Westminster prevents the Senedd from legislating on assisted dying. While assisted dying should be understood as a matter of individual rights and health, the powers of justice and policing are not devolved to Wales and so the Senedd is unable to legislate on it. This sets Wales apart from Scotland, which is moving forward with its assisted dying bill.
My Death, My Decision recently exposed the case of Sue Lawford, a Wales resident who was arrested and investigated for six months for accompanying Sharon Johnston, a tetraplegic woman, to Dignitas in Switzerland to end her life. Sue was arrested at 5.30am on the 16th February, interrogated by police, detained for 19 hours, and then subjected to a six-month investigation which has since been dropped. Sue's arrest was especially inappropriate given that previous police guidelines have stated: "Due to the sensitive nature of such an investigation, the police should seek to interview such a suspect under caution as a voluntary attendee unless their lack of cooperation or demeanour makes arrest necessary". 
We recently revealed that the Dyfed Powys Police wasted over £7,000, in addition to regular police hours that should have been spent elsewhere, on Sue's arrest and investigation.
Trevor Moore, Chair of My Death, My Decision, said:
"93% of the public in Wales support the legalisation of assisted dying, higher than the 90% support for legalisation enjoyed in England. The people of Wales should have the power to turn their belief in the legalisation of assisted dying into law, just as the people of Scotland are able to do.
The current split between legislating on end-of-life health and social care matters, which is devolved, and assisted dying, which is not, serves only to highlight the impression that these matters are in opposition. Other countries with legalised assisted dying have shown that they are best treated as part of the same spectrum. 
Everyone deserves the right to make choices about the end of their lives, and no one deserves to suffer."
Read My Death, My Decision's response to the consultation.
Read our response to 'making justice work in Wales'