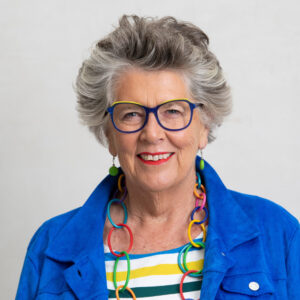 We are delighted to welcome our new Patron, Dame Prue Leith. Prue will be a fantastic addition to our ever-growing organisation alongside fellow Patrons Dr Henry Marsh, Miriam Margolyes and Adam Kay, to name a few.
Dame Prue's interest in the campaign for the legalisation of assisted dying stems from witnessing the suffering of her brother, David, who died from bone cancer in 2012. Watching her brother die an agonising, slow death, Prue found herself thinking, "David, die, please die, just die." These are thoughts you can never imagine having. But Prue found herself in the same situation as countless others, watching loved ones die painful deaths, feeling helpless and heartbroken.
Prue joins us at a pivotal time for the campaign, and we look forward to working jointly on this issue of great social injustice. We hope that together with our Patrons, members and supporters, we can bring about a long-overdue change in the law.