The Swiss assisted dying organisation DIGNITAS has told parliamentarians that the UK should legalise assisted dying. Silvan Luley, a member of the organisation today gave evidence to the Health and Social Care Committee's inquiry into assisted dying, along with other experts from Switzerland.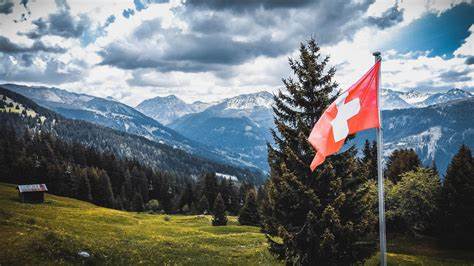 Luley told the inquiry: "If you legalise assisted dying, it will improve conversations with patients, make it transparent, public, clear and make it possible to do research. Doctors will feel safe, people will feel safe."
When questioned if assisted dying is at odds with palliative care, Luley replied that most Brits that visit DIGNITAS are grateful for the UK's excellent provision of palliative care, but they say "I want to have my choice". He added: "That's the crucial point. It's about choice."
Switzerland has allowed assisted dying since 1942, as long as the motives are not selfish. It is one of the few countries in the world that does not have a residence clause, meaning citizens of other countries are allowed to have an assisted death. The number of British people who are members of DIGNITAS has soared by more than 80% in the past decade.
Dr Georg Bosshard, a practising geriatrician in Switzerland, said that Swiss people would find the UK's blanket ban on assisted dying 'unthinkable'. He added: "We should have varieties of possibilities for having a good death – we should have a society that meets the needs of different people and the wishes of a wide variety of people."
Samia Hurst-Majno, Professor of Biomedical Ethics, warned the committee of both under-regulation but also overregulation of assisted dying. She added that "It's an illusion that banning assisted dying protects vulnerable people."
My Death, My Decision would welcome an assisted dying law in the UK that grants mentally capable adults the option of an assisted death if they are enduring unbearable suffering from an incurable physical condition.
Claire Macdonald, Director of My Death, My Decision, said:
"We must stop exiling Brits who are dying and suffering from incurable diseases to Switzerland. We must stop exporting compassion and let people have a choice at the end of their lives.

The evidence the committee heard today was overwhelming. In Switzerland, assisted dying has been working for over 80 years, the system is safe, workable and gives people back their human rights."
Notes:
Members of the MDMD team, as well as individuals affected by the current law on assisted dying, are available for interview upon request
For further comment or information, media should contact Nathan Stilwell at nathan.stilwell@mydeath-mydecision.org.uk or phone 07456200033.
My Death, My Decision is a grassroots campaign group that wants the law in England and Wales to allow those who are terminally ill or intolerably suffering the option of a legal, safe, and compassionate assisted death. With the support of over 3,000 members, we advocate for an evidence-based law that would balance individual choice alongside robust safeguards and finally give the people of England and Wales choice at the end of their lives.
Read more about our work with the Assisted Dying Inquiry: https://www.mydeath-mydecision.org.uk/2023/05/15/assisted-dying-inquiry-health-and-social-care-committee-takes-next-steps/
Watch the evidence session here: https://committees.parliament.uk/event/18436/formal-meeting-oral-evidence-session/