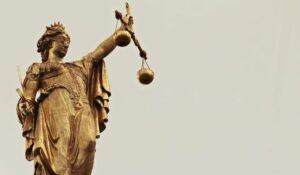 My Death, My Decision has urged lawmakers in Northern Ireland to recognise a right to die, as part of the Assembly's efforts to expand human rights protections. In its response, MDMD said that people in Northern Ireland are 'uniquely disadvantaged within the United Kingdom at the end of their life', and that the forthcoming Death with Dignity Bill in the Republic of Ireland – which will enable legal assisted dying – was poised to create an unacceptable difference in the rights at the end of life for those living north and south of the border.  
In its response, MDMD drew upon the expert evidence of Professor A.C. Grayling, a Patron of the organisation, to demonstrate that the right to control one's life covers all aspects of living. Further, adding that since the process of dying is still a lived experience, people should be free to control the manner and circumstances of their own death. 
It concluded by stating that forcing someone 'to continue living a life that [they have] deemed to be intolerable is an unjustified violation of their fundamental right to autonomy', and that as part of Northern Ireland's investigation into having 'more rights' it should take a leading stance by legalising a right to die.  
 My Death, My Decision's Chair Trevor Moore said: 
'With those in the Republic of Ireland seemingly poised to gain a choice over how, where, and when they die, we commend Stormont's determination to continue expanding the frontier of human rights protections. Few issues are more appropriate for inclusion within a new Bill of Rights than assisted dying.'
'Forcing someone who is enduring constant and unbearable pain to continue living against their will is wrong. It's cruel, inhumane, and needs to change. More than 340 million people around the world have access to the option of a legal assisted death – reflecting that changes in the law can be achieved in a safe and compassionate manner. We urge Northern Ireland's Assembly not to pass up this rare opportunity, and listen to the voices of those who are terminally ill and incurably suffering by recognising a right to die.'
Notes:
For any more information or comment please contact My Death, My Decision's Campaigns and Communications Manager at campaigns@mydeath-mydecision.org.uk.
Read My Death, My Decision's full response to the Ad Hoc Committee on a Bill of Rights for Northern Ireland here: https://www.mydeath-mydecision.org.uk/wp-content/uploads/2021/04/The-Ad-Hoc-Committee-on-A-Bill-of-Rights-For-Northern-Ireland.-1.pdf
My Death, My Decision is a grassroots non-profit organisation that campaigns for a balanced and compassionate approach to assisted dying in England and Wales. As a growing movement, we are at the forefront of social change: nearly 90% of the public now favours a change in the law to allow adults of sound mind, who are either terminally ill or facing incurable suffering, the option of a peaceful, painless, and dignified death.
Read more about My Death, My Decision's campaign for an inclusive change in the law: https://www.mydeath-mydecision.org.uk/