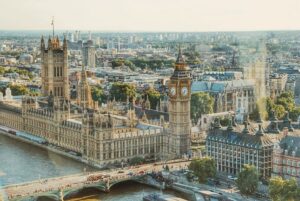 The Health and Social Care Committee looks likely to launch an inquiry into assisted dying in the new year. The committee's chair, Steve Brine MP said to his constituents: "look out for what will be a high profile piece of work on assisted dying/suicide in the New Year." My Death, My Decision welcomes this news and looks forward to working constructively with the committee.
Assisted dying has not been properly examined by parliament since the House of Lords' committees in 2004. In the 18 years since Parliament last investigated the matter, public and professional opinion have changed considerably. A poll by the National Centre for Social Research (NatCen) found that around 90 per cent of the British public favours a change in the current law. The British Medical Association (BMA) and the Royal College of Nursing (RCN), opposed a change in the law during the 2004 parliamentary inquiry but both have since re-evaluated their stance and changed their position to neutrality – as has The Royal College of Physicians. 
Global opinion has shifted in favour of the option of assisted death in the last two decades. In 2004, only 38 million people around the world lived in jurisdictions where assisted dying was legal, whereas currently, it has increased ninefold to more than 360 million people worldwide.
In 2014 the UK Supreme Court stressed that the issue of an assisted death "involves important elements of social policy and a moral value-judgement, which are inherently more suitable for decision by Parliament as the representative organ of the constitution". 
Trevor Moore, Chair of My Death, My Decision said: 
"At My Death, My Decision we have been campaigning for years for there to be an inquiry into assisted dying, because we believe the time for a compassionate law is long overdue. It is therefore heartening to hear from the new Chair of the Health and Social Care that a 'high profile piece of work on assisted dying/suicide in the New Year' will begin. We urge the Committee to hear and scrutinise expert evidence from places where assisted dying is permitted, so that claims made by those both for and against are properly tested. Only then can the politicians make informed decisions."